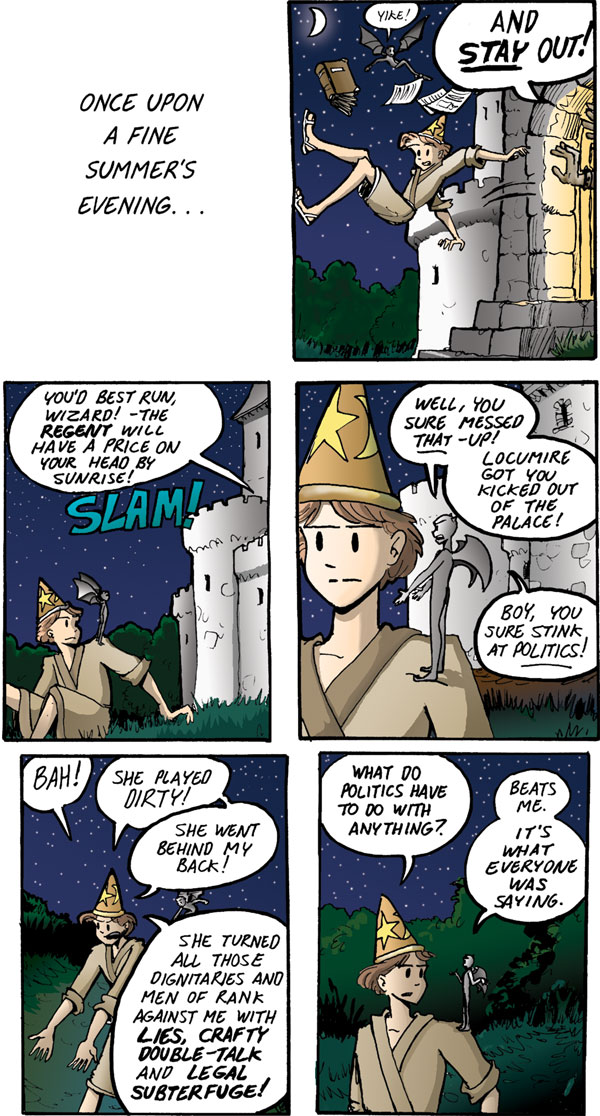 The Walking Mage is a complete story. Originally it was done in black & white, (which you can check out here, if you like). I wanted to experiment with color and so began by using a computer to color the Walking Mage for its print release. After a few panels I decided that it would be a lot more fun to paint it by hand, and so switched to water-color around episode six.
The story itself is quite a good little yarn; funny and pointed in many places, as political satire ought to be. I was actually quite surprised to learn this! I found myself laughing out loud in several places. --I don't know why this story in particular was so hard for me to accept, but it was. I avoided reading it for several years after it first went to press. The ending is rather abrupt, but it was a serial strip, after all.
So anyway, after having let this web-comic languish in the digital attic, I've decided to pull it out and post it again for all the world in its full-color glory. This is the first time the Walking Mage has been available in full color on the web. I hope you enjoy the adventures of Quinton and Varkias. Cheers!