Publishing Jenny...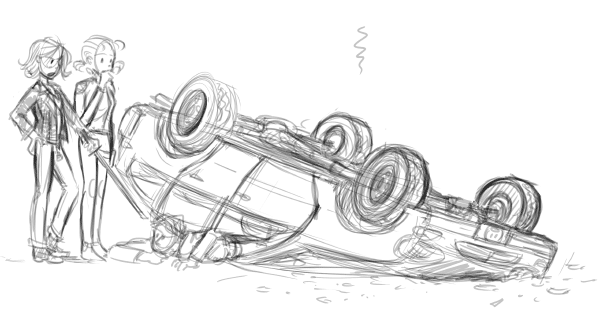 Monday,
February 16, 2015
So I have a question for everyone....
I've got a whole slew of Jenny Mysterious pages and I've been trying to work out how best to release them.
I'm trying to come to grips with the various methods of doing this; we live in the digital age now, and while I do intend to produce a graphic novel with Jenny's material, I'm looking at other ways to publish.
I've made Stardrop a free webcomic, and that's been fine because each episode earns $50 when it runs in the local paper. Also, a few of you have surprised me by using the tip jar (Thank-you, btw!), and I'll sell a few GN's here and there. So that model works fairly well to keep the project running.
But with Jenny Mysterious, I was looking at www.patreon.com
The idea is that people would become patrons, kind of like Kickstarter, but in a much smaller bites and in an easier to manage way. Every time I put up a page or a chapter or whatever, patrons would automatically contribute a small amount, a dollar or two. That way, as soon as I complete a section of the story, it would pay for itself.
So a few questions...
Is this a good idea for you? Would you be interested in this method? How many pages at a time should I release and how much is a reasonable amount to ask for? Should pages be available to everybody or just to patrons?
If enough people sign on board, this could be a good reason to set aside a few days every week for production as opposed to what I'm doing now, (drawing when the mood strikes.)
Please use the I Box Facebook thread to let me know your thoughts. (I'll leave it as the top post for a while.)
Cheers!